Green Hill Cemetery
Walking Tour
1202 18th Street ♦ Bedford, Indiana
---

Walking Tour of Green Hill Cemetery

Stop #10 - Dr. Joseph Stillson (1815-1885)

Born in Newtown, Connecticut, Joseph Stillson was an early educator and doctor in Lawrence County.

Joseph came to Bedford in 1836 and taught school while pursing medical studies with Dr. Winthrop Foote.

He attended medical lectures at the University of Louisville and began practice in Nashville, Indiana in 1840. He returned to Bedford in 1841 and resided there until his death.

In 1840, he married Eliza Reddick. They had 4 children.

He was a member of the Christian Church.

GO BACK to homepage.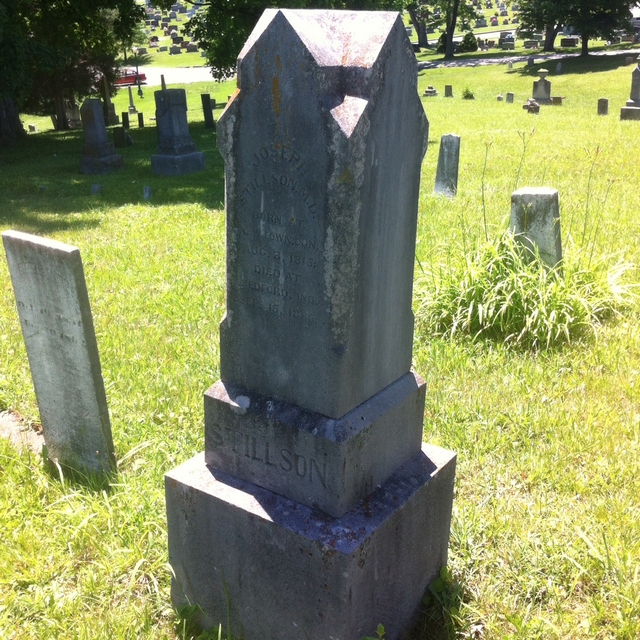 view map location