Green Hill Cemetery
1202 18th Street ♦ Bedford, Indiana ♦ (812) 275-5110




Walking Tour of Green Hill Cemetery

Stop #12 - Pruett Family (Tree Stump)

This beautifully carved limestone tree stump features sheaves of wheat, symbolizing a long life, well-lived.

Joseph William Pruett (1858-1935) was born in Kentucky. He married Mary Elizabeth "Ella" Bixler (1860-1908) and they had 8 children. By adoption, she was a sister of E.B. Crowe, a well-known furniture dealer in Bedford.

GO BACK to homepage.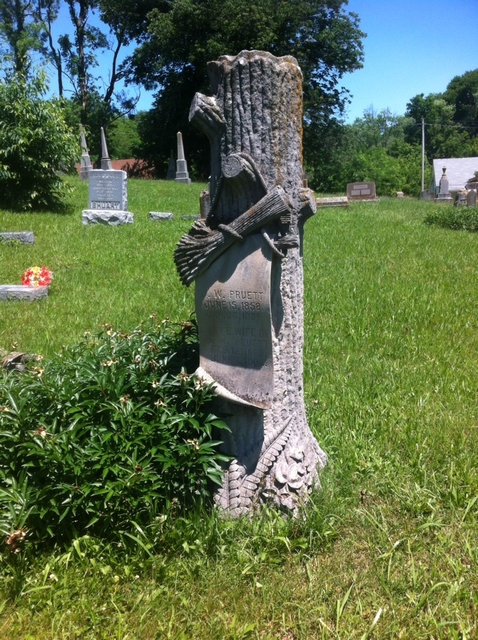 view map location