Green Hill Cemetery
1202 18th Street ♦ Bedford, Indiana ♦ (812) 275-5110




Walking Tour of Green Hill Cemetery

Stop #29 - Lemon Mausoleum

The Lemon Family Mausoleum is the final resting place of Charles Miller Lemon (1856-1919), his wife Harriet Morgan Lemon (1856-1935), and their daughter Jessamine Lemon (1885-1903).

Charles Lemon was a successful mill owner and president of the Indiana Millers' Association.

GO BACK to homepage.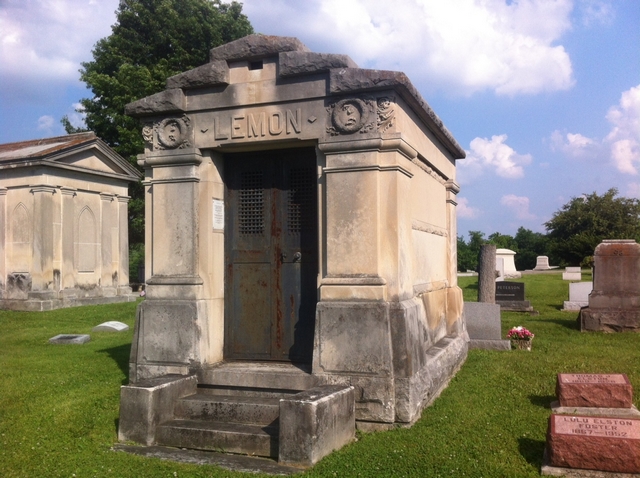 view map location