Green Hill Cemetery
Walking Tour
1202 18th Street ♦ Bedford, Indiana
---

Walking Tour of Green Hill Cemetery

Stop #4 - George Grundy Dunn Sr. (1812-1857)

George Grundy Dunn was a native of Washington County, Kentucky. He attended Indiana University, taught school in Switzerland County, and then moved to Lawrence County in 1833.

Dunn was a contributor to Bedford's first newspaper,The Western Spy, in 1834. He studied law, was admitted to the bar in 1835 and began practice in Bedford.

Dunn was a successful attorney who served two terms in Congress, from 1847 to 1849 and 1855 to 1857, and as a state senator from 1850 to 1852.

Well-known as a dynamic orator, he was often called upon to speak before various groups throughout the State of Indiana.

George and his wife Julia Ann (Fell) Dunn lived on the corner of 16th and M Streets and were parents of George Grundy Dunn, Jr. and Moses Fell Dunn.

GO BACK to homepage.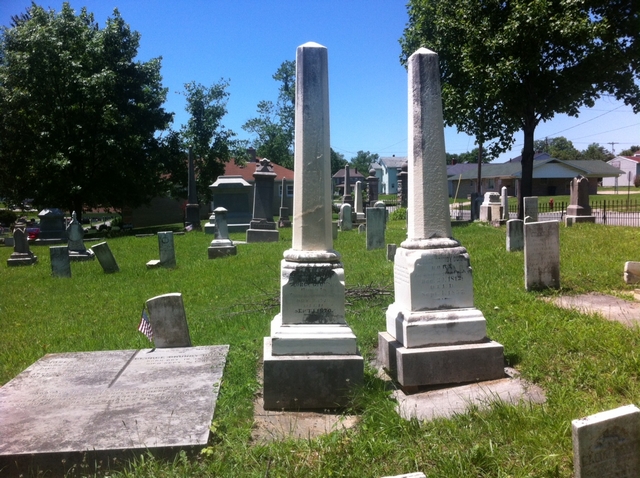 view map location