Green Hill Cemetery
Walking Tour
1202 18th Street ♦ Bedford, Indiana
---

Walking Tour of Green Hill Cemetery

Stop #9 - Fred Otis (1863-1945)

Fred Otis was owner of the local newspaper and a life-long bachelor.

As a child in the "Dutchtown" area of Bedford, he loved playing in Leatherwood Creek.

As an adult, he decided to purchase the Ragsdale Mansion, along with his favorite swimming hole and bequeathed Otis Park to the City of Bedford. Otis Park and golf course is the largest public park in Bedford.

GO BACK to homepage.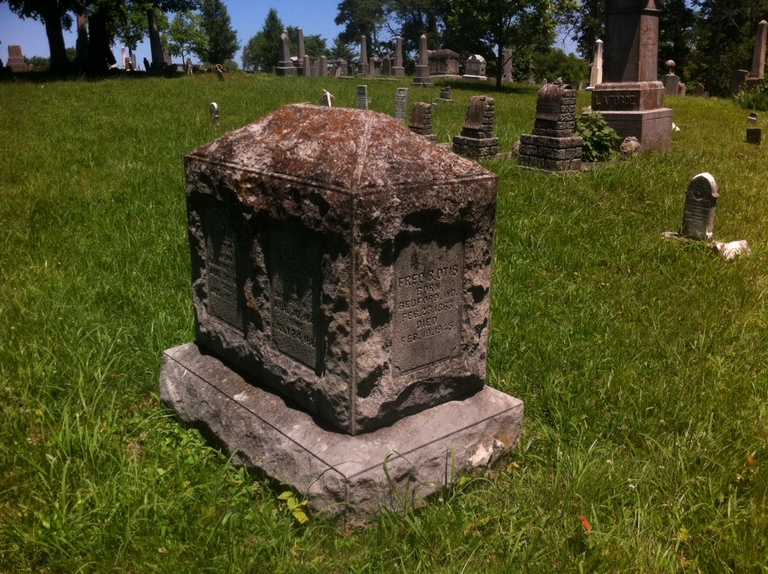 view map location