Green Hill Cemetery
1202 18th Street ♦ Bedford, Indiana ♦ (812) 275-5110




Columbarium at Green Hill

October 5, 2018. Construction is complete on an above-ground columbarium. It can be seen from the road as you drive on 18th Street.

This elegant granite structure contains 48 individual vaults for interment of ashes in cremation urns. Each vault includes personalized engraving on the face of the door.

A flagstone walkway will be added this month. A flower garden will be added in the spring.

Read "Green Hill responds to popularity of cremation" from the Times-Mail newspaper.

GO BACK to homepage.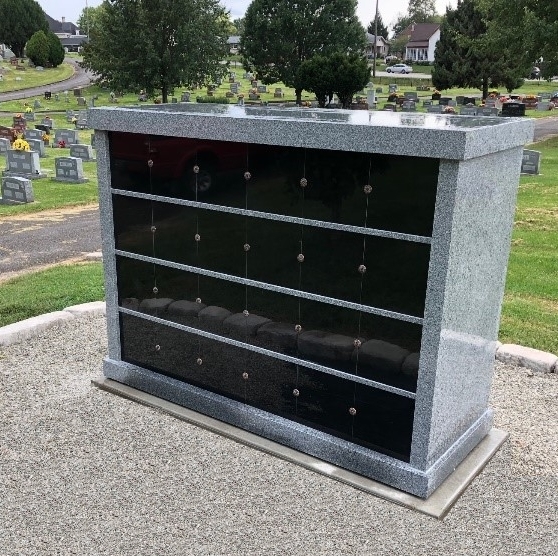 Columbarium for Cremation Urns